Double Belt Presses: For Reliable and Cost-efficient Production
Hymmen double belt press lines stand for reliable and continuous production – with a proven track record in a wide range of business sectors around the world.
We are your partner for highly eco-friendly continuous presses that also offer an impressive degree of flexibility. Our portfolio includes both isobar and isochore press systems.
You too can benefit from significant savings in HR, material and energy costs.

Your Advantages at a Glance
High efficiency thanks to reduced material, energy and labour costs

Reliably reproducible high quality thanks to even printing and constant temperature

Low production costs thanks to high capacities and high productivity

Eco-friendly operation thanks to continuous processes

Versatile applications for roll, panel and sheet materials

Space-saving lines

Significant reduction in inventory

Low capital lock-up

Lines available for product thickness with minimum tolerances

Heating and cooling under pressure possible in a single press
Standard laminates and ultra-thin laminates
Laminate flooring, including directly coated
Melamine panels, desktops, furniture elements
Insulating boards to protect against vibration, heat and noise
Plastic sheets, composite panels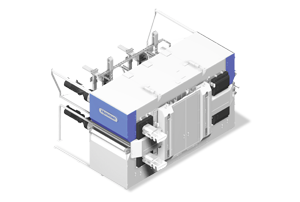 HPL – technical data:
Working width 700 - 2200 mm
Pressing power up to 70 bar
Speed 3-45 m/min
Temperature up to 220°C
Printing zone length 3000-4000 mm
Laminate thickness 0.15-1.2 mm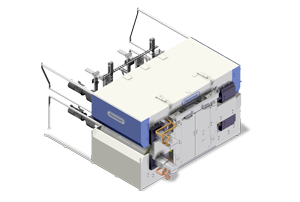 MFC – technical data:
Working width 1000-2500 mm
Pressing power up to 30 bar
Speed 15-40 m/min
Temperature up to 220°C
Printing zone length 3000-4000 mm
Substrate thickness 4-30 mm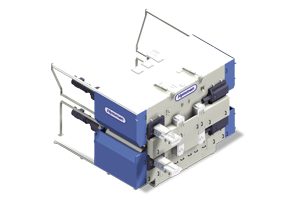 More line models for special applications
- TFL
- ISR
 - GKS
Hymmen - double belt press lines
Hymmen - continuous double belt press, MFC 
Hymmen - continuous double belt press, HPL